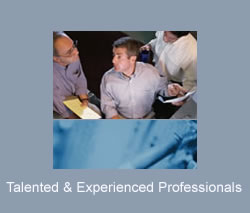 Cloud Services

Businesses from small to large corporations are always looking to meet their IT budget by either controlling the ever-growing CapEx and/or lowering OpEx. Public & private clouds offer an attractive alternative for many CIOs and CTOs to running traditional on-site/CoLo datacenters. However, migrating existing on premise IT infrastructure and services to a Cloud based solution can easily become a daunting never ending project without proper planning, execution, and right IT partner. Besides selecting between public, private, and/or hybrid cloud models, IT Directors/Managers must also meet requirements in some or all of the following areas:
Migration Planning
Network & Application Monitoring
Security & Compliance
Disaster Recover
Cost Management
User Experience
ADC, with its extensive experience migrating traditional Datacenter/CoLo based Networks of systems and applications to the Cloud, can be an important IT partner in any current or future Cloud Initiatives your business might be undertaking. Our team will be available to guide through every step of the migration and implementation process. To make cloud migration experience a breeze for your business, we always keep any downtime to your business activities to a minimum without impacting user experience, security, compliance, or cost. Over the last 10 years, we have acquired a unique experience working with multiple public and private cloud solutions to migrate traditional on premise workloads to the best suitable IaaS, PaaS, or SaaS cloud based solution. Some of the public and private cloud services providers we have been working with include:
Amazon Web Services
Microsoft Azure & Office365
Google Cloud Platform & GSuite
OpenStack
VMware Cloud
IBM Cloud
We are always here to provide you with the best options for your Cloud Initiatives.