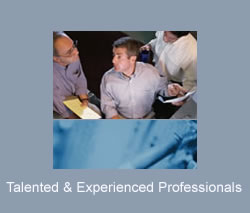 Network Analysis/LAN/WAN Design

Our approach is business-centric, each project and engagement includes a close contact with your in house teams. We maximize the alignment of people, technology, procedures with the business objectives. Our in depth experience with infrastructure and application technologies along with proven processes management, like our Engaged Networking and Business Value analysis, we can provide excellent answers and results that support your operations. We also help your team to set up a foundation for future improvements.
Our approach in the arena of Network and Systems Management is based on the core concept of "PROACTIVE" methods. We have a very aggressive policy of proactive alert monitoring of systems which helps us react and provision solutions. Fault Tolerance is another area in which we provide hands on approach, we enable every aspect of a network or an application for redundancy using inexpensive yet very practical methods.
Information Technology and Internet based solutions are so important to the business in this age and time, it would be impossible to not pay in depth attention to this critical resource for business. But the same solutions that make people efficient and productive – using e-mail while traveling, remote access to network files, doing research over the Internet – make IT infrastructures availability a constant effort. You could deploy a separate security product to guard against every possible threat, but that is both time-consuming and expensive. A layered and robust, redundant approach along with financially sane approach is what we deliver and the technologies listed below are our expertise, we suggest, analyze, design, virtual testing of design for optimization, implement, monitor and manage and functional transfer of technology where your in house team handles the issues in a professional manner.